Fourth Annual Fort Ross-Seaview Wine and Harvest Festival
| | |
| --- | --- |
| Date: | Sat, Oct 14, 2017 |
| Time | 10:00 AM to 6:00 PM |
| Venue: | Fort Ross State Historic Park, 19005 Coast Highway One, Jenner CA 95450 |
| Contact: | Fort Ross Conservancy |
| Phone: | 707-847-3437 |
| Email: | info@fortross.org |
Join Fort Ross Conservancy and the Fort Ross-Seaview Winegrowers Association at the 6th Annual Fort Ross-Seaview Wine and Harvest Festival for an incredible day of world-class wine tasting, delicious local foods, historic crafts and music, all set on the spectacular Sonoma Coast at Fort Ross State Historic Park.
Enjoy the Grand Wine Tasting Tent with wines from the internationally acclaimed Fort Ross - Seaview Wine Growers.
The Harvest Festival is a family friendly event, with gentle apple picking in the historic orchard, live music, and seasonal activities.
Prices: Fort Ross-Seaview Wine Tasting is $40/person and includes general admission to Harvest Festival when purchased in advance.
General Admission to Harvest Festival is $20 PER CAR - Does not include food or beverage.
Grand Wine Tasting 12pm - 5pm
Presenting a remarkable selection of wines grown in the FORT ROSS-SEAVIEW VITICULTURAL AREA that consists of the steep ridge top vineyards that overlook the Pacific Ocean and produce wines of structure, balance and finesse.
The Grand Tasting features local grape growers and winemakers, and a chance to meet and greet the people behind the wines.
Harvest Activities
In addition to the spectacular Fort Ross-Seaview Wine Tasting, the day offers a wide variety of activities suitable for all ages:
Song, dance, and gentle apple harvesting in the historic orchard
Interpretive talks by dedicated experts on the replica windmill and fort compound
Working demonstration of replica Russian-style windmill
International Food Bazaar with delicious seasonal fare for sale
Local samples of heirloom apples, apple cider, apple baked goods, Sonoma cheese, and more
Kedry demonstrating old world Russian cooking, song, and dance
Pumpkin Carving
Horse & Buggy ride
Special event bus fee for small capacity (24 person or fewer) bus: $100 - for entrance to Harvest Festival only.
Special event bus fee for large capacity (greater than 24 person) bus: $225 - for entrance to Harvest Festival only.
If you'd like to volunteer at the festival, email us at info@fortross.org. Four hours of volunteering gets you free admission to Harvest Festival.
California State Parks supports equal access. Prior to arrival, visitors with disabilities who need assistance should contact (707) 847-3437. We have one beach wheelchair available first come, first served.
Questions? Email Fort Ross Conservancy at info@fortross.org, call us at 707/847-3437. To see photos of past events or learn more, please see www.fortross.org.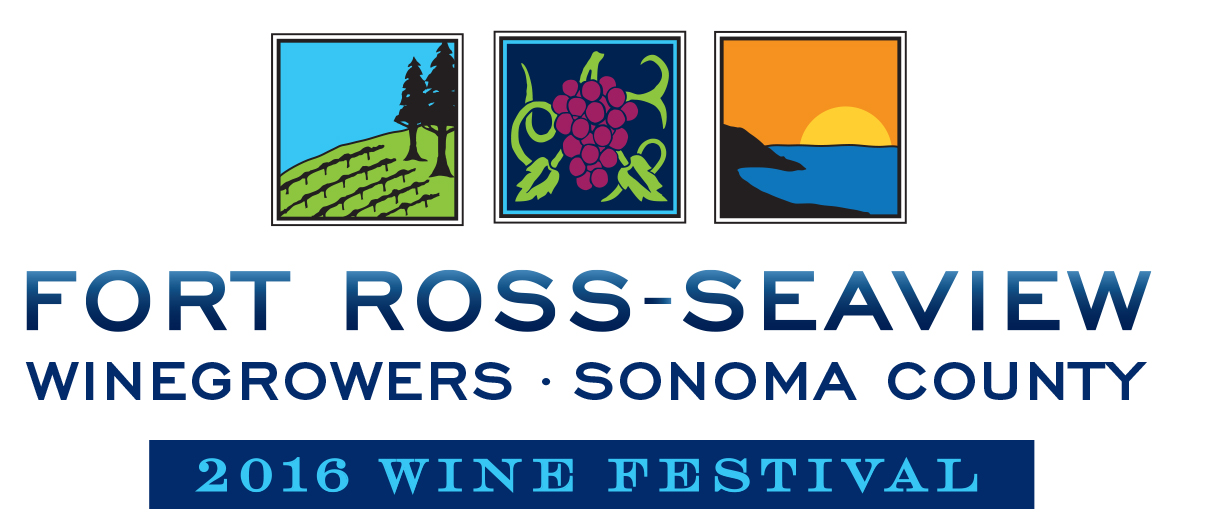 FORT ROSS-SEAVIEW WINEGROWERS ASSOCIATION is an association of local grape growers and wineries dedicated to farming "coastal cool" grapes on the very edge of the continent. Here the vineyards are like islands in the sunshine above a sea of coastal fog that nips at their edges during the long, slow and temperate grape growing season. The maritime climate of the area is ideal for growing winegrapes of the highest caliber. The vineyards here produce pure, focused fruit with lively acidity, minerality and nuanced tannins. These exceptional grapes produce internationally acclaimed wines of balance, character, structure and finesse that tempt the palate with their elegance.
See www.fortross-seaview.org or email us at info@fortross-seaview.org.